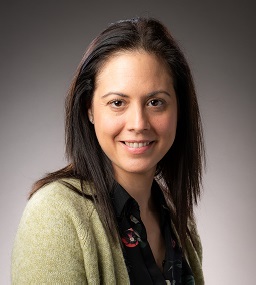 Dr Patricia Marce-Villa
Email: pmv21@bath.ac.uk
Telephone:
Dr Patricia Marce Villa is a researcher in the Centre for Sustainable and Circular Technologies. She is responsible for carrying out translational research projects associated with the undergoing research in the CSCT to enhance the impact of the research in the centre. She collaborates with industrial and commercial partners, using the high quality multi-disciplinary expertise and facilities of the centre.
Patricia obtained her PhD in synthetic organic chemistry from the Universitat Rovira i Virgili (Tarragona) in 2008. After a short postdoctoral position at the same university, she was awarded with a Marie-Curie Fellowship in 2009, and subsequently moved to the University of Bath (Department of Pharmacy and Pharmacology) with Dr Andrew Watts' group to develop new inhibitors of Influenza Neuraminidases and Trypanosoma Cruzi trans-sialidases. In 2011, Patricia joined Professor Chris Frost's group as a Knowledge Exchange Officer, to work on the study of the selective C-H activation reactions catalysed by Ru-complexes for drug manufacture, in collaboration with GlaxoSmithKline. In 2014, she became a core Research Associate of the UK Catalysis Hub and joined Professor Jonathan Williams' group. During this period, she worked on numerous projects involving the development of new methodologies for the synthesis of amides and chiral amines using cascade reactions combining a metal catalyst and an enzyme.