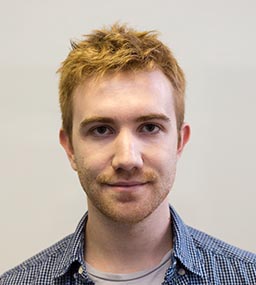 Carlos Lopez
Carlos graduated from the University of Zaragoza in Spain with a degree in Chemistry. After an internship with ICB-CSIC (Carbon-Chemistry Institute), he achieved a Master's Degree in Molecular Chemistry and Homogeneous Catalysis, half of this Masters was carried out in the University of Bath (Erasmus+). His fourth year and masters focused on synthesising novel asymmetric compounds with biological activity. In his spare time, Carlos enjoys reading, travelling and playing sports.
Rapid on-site colourimetric determination of drinking water safety in the developing world with Dr Simon Lewis, Professor Tony James and Dr Jannis Wenk; Partner: The Nasio Trust — PhD project
Nitrate removal from drinking water by catalytic hydrogenation with Dr Jan Hofman and Professor Davide Mattia — 2nd MRes project
Freeing developing nations from fluorosis with an easy-to-use colourimetric fluoride sensor with Dr Simon Lewis and Professor Tony James — 1st MRes project
Carlos is an MSCA-FIRE fellow.