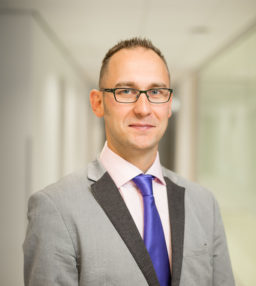 Dr Gerrit Gobius du Sart
Dr Gobius du Sart has extensive expertise in R&D projects in an industrial context, from fundamental polymer chemistry and selective catalysis to polymer application, as well as in new technology scouting in the area of sustainable bio-based polymers. He is currently Principal Scientist and Group Leader Polymer Chemistry and Materials Science at Total Corbion PLA.
He has worked with the CSCT on sustainable polymers since 2009, when he joined Purac as Specialist Polymer Technology. Over the past ten years, the collaboration has grown via joint R&D projects including a fellow and multiple PhD students. Dr Gobius du Sart's work and expertise will enhance that of the CSCT by bringing the bioplastic industry view on new developments in sustainable chemicals.