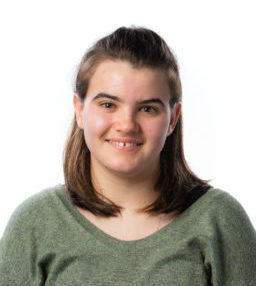 Eleanor Trudinger Charnley
Eleanor graduated from the University of York in 2022 with a first-class Master's in Chemistry. During her time at York, she completed a computational project under the supervision of Dr Jon Agirre which examined the torsion angles between glycans in glycosidic proteins. Her Master's project, under the supervision of Dr Thomas Farmer, focussed on synthesising novel bio-based and biodegradable ionomers using secondary diols and exploring their properties.
In her spare time, Eleanor enjoys long walks, reading and drinking tea, sometimes all at the same time.
Polymers from Sugars: development of emerging sustainable plastics and investigation of their impact on the marine environment with Dr Antoine Buchard, Dr Matthew Cole (Plymouth Marine Laboratory) and Professor Penelope Lindeque (Plymouth Marine Laboratory); External Partner: Plymouth Marine Laboratory — PhD Project