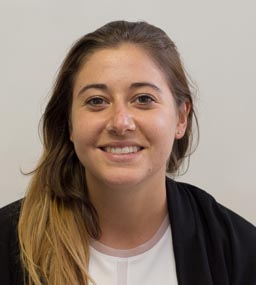 Isabella Poli
Isabella was born and raised in Bergamo, Italy. She did her Bachelor's in Energy Engineering at Politecnico of Milan. Afterwards, she moved to the Netherlands, where she graduated at TU Delft in Sustainable Energy Technology. Her final project focused on studying the stability of silicon heterojunction solar cells. She joined the CSCT to investigate new, sustainable and efficient ways to produce energy. She enjoys running, skiing and discovering new places. In her free time she is working on a new start-up: delivery of home baked vegan cakes.
Exploiting perovskites for the generation of solar fuels with Dr Petra Cameron and Dr Salvador Eslava; Industrial Partner: SPECIFIC – PhD project
WO3 photoanodes by electrochemical anodisation with Dr Salvador Eslava, Professor Davide Mattia and Dr Petra Cameron— 2nd MRes project
Production of new perovskite materials for solar cells with Dr Petra Cameron, Dr Simon Lewis and Dr Andrew Johnson— 1st MRes project
Isabella is an MSCA-FIRE fellow.
Read more about Isabella's research