< Back to articles
CSCT Summer Showcase 2021 – Race to Zero
SAVE THE DATE: 2021 CSCT Summer Showcase – Race to Zero
The Centre for Sustainable and Circular Technologies is delighted to invite you to its 2021 Summer Showcase: Race to Zero
When: 7 – 9 July 2021, 11:00 – 15:00 BST
Where: Online, via Zoom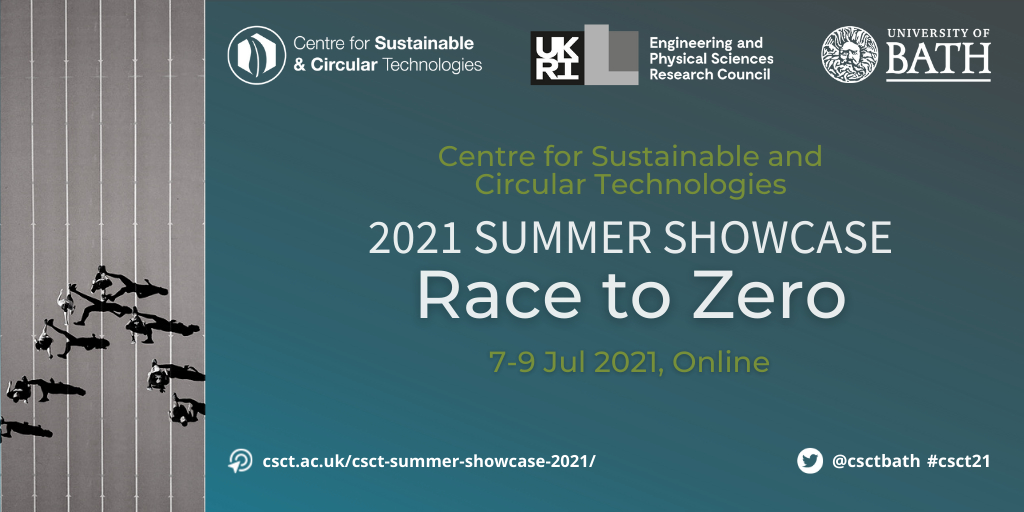 Join us to explore how science and technology can help governments and businesses across the globe in their Race to Zero – featuring guest plenary speakers, industry talks, TED-style talks, debates, PhD researchers' presentations and more!
Why should you attend?
Keep up to date with the latest developments and future trends in sustainable and green technologies;
Participate in a unique, multi-disciplinary conference;
Learn from a wide range of research topics presented by selected speakers;
Apply relevant ideas to your own work;
Network with key leaders and collaborators in academia and industry
REGISTRATION LINKS
Programme details to follow.
We hope to see you all there!